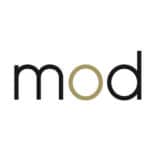 Markham – ON
Product Marketing Specialist B2B opportunity for someone that is looking for a rewarding career with a large professional organization. This is a CONTRACT role till the end of 2023. You must have a minimum of 2+ years B2B experience, ideally in strategizing and executing Product Introductions / Launches and marketing campaigns programs within a specialized portfolio of clients from inception to execution. This is a matrix environment.
Responsibilities include:
Work with internal and external stakeholders to build and deliver the processes that ensures projects launch on time/budget. The Product Marketing Specialist will be responsible for working with product management, technology, supply chain and technical support teams around the world and communicating plans and metrics.
Develop product positioning and messaging for the various buyer personas along with the execution and support a broad range of activities, including events, webinars, content syndication, online advertising, email campaigns, etc.
Work with design and web development teams to ensure that marketing programs are reflected on all marketing channels including product collateral, ecom, emails, social etc.
Build and manage timeline for deliverables in the commercialization process
This is a contract role that begins immediately. This role is Hybrid – 2 days in office in the Markham office.
If you would like to know more, please contact julia.k@marketersondemand.com
Have a referral? Get paid up to $1,500 if they're hired!
Share in your network by selecting one of the social media buttons below!