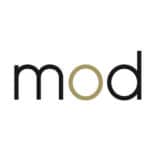 Marketers on Demand
Toronto – ON
MoD is looking for a Product Marketing Manager to join our client's leading team and support them in driving sales growth across North America! In this role you will be a key member in the development and execution of their go-to-market strategy.
Key Duties:
Develop, grow and lead a team to help bring their trusted products to market, and ultimately support driving sales growth across North America
Lead their launch programs for all products
Act as the project manager collaborating with various teams as products are developed
Understand their target markets; provide recommendations in product development and pricing; establish product positioning, and create related marketing content
Research customer behavior, provide market insights, and provide teams with regular updates
Monitor competitors and industry trends; provide regular updates to the management team
Must Haves:
University or College degree in Marketing, Advertising, Public Relations, or a related field
5-7 years of B2B marketing experience, ideally with big-box retail experience
Strong Communication with product writing and proofing experience as an asset
Strong problem-solving skills and ability to think "outside the box"; go above and beyond
5+ Product Management experience, go-to-market strategy and execution experience is needed
Familiar with CRM software, specifically Microsoft Dynamics
Does this sound like you or someone you know? Then please reach out to Krystle.Delaney@marketersondemand.com for more information!
Have a referral? Get paid up to $1,500 if they're hired!
Share in your network by selecting one of the social media buttons below!