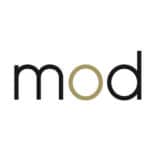 Marketers on Demand
Toronto – ON
Marketers on Demand is working with a global organization in the search for a Product Development Manager. The Product Development Manager is a permanent job opportunity for one to manage the development of the integrative marketing and brand strategy for new products & services to the Canadian market.
Come be a part of our client's exciting venture to expand into Canada!
Key Responsibilities:
• Act as the key person of the global product strategy and ensure it is consistent with their global brand
• Manage the development strategy for new products, experiences and services for the Canadian market
• Work collaboratively with various international teams to understand product, experience and
services
• Research and analyze data about local consumer behaviours, market trends & competitor offerings to identify Canadian opportunities
• Identify potential partnerships to support go-to- market strategies
• Relevant post-secondary degree required
• Ideally 5+ years of experience in relevant brand manager role(s)
• Strong consumer acumen with experience in consumer research & insights
• Excellent project management, budget management & problem-solving skills
• Experience working with multi-disciplinary teams
• Willingness to travel nationally and internationally
Don't miss a challenging and rewarding opportunity or at least the best video interview ever! If you are interested, please contact linda.fernandes@marketersondemand.com aka "The VP of First Impressions & Recruitment".
Have a referral? Get paid up to $1,500 if they're hired!
Share in your network by selecting one of the social media buttons below!