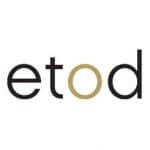 Executive Talent On Demand
Toronto – ON
EotD is actively searching for a Procurement Manager for an exciting 4 month contract with our client in the GTA.
Key Responsibilities.
Procurement Project Manager is responsible for timely and cost-effective solution to Bids for material and services according to the project schedule, sales forecast, The PPM manages and coordinates the interfaces among Bid Management, Bid Technical Lead and the procurement regional organization in accordance with company policies and procedures.
Maintain the Project Procurement Strategy using input from Customer's Tender and Prime Contract documents from Marketing, Project Management Plan and Project Schedule , proposal documents from Marketing,
Work with the Bid team, to develop the Procurement Strategy and ensure the strategy is in line with tender requirements
Development of the Acquisition Plan
Implementation of the Acquisition Management Process
Ensure relevant procurement governance is complied with in Product policy
Develop and implement Competitiveness plan
Identify Procurement/Suppliers Risks and develop mitigation plans.
Collaborate with and influence Engineering for the Design and Delivery Management, including methodology for achieving the design release schedule and savings.
Review package progress and performance formally with GTS Family purchasing team and ensure issues are tracked, managed and escalated as required
Key Qualifications
5-7 years' experience in a project-based organization from the Industry, estimating experience
Maintain and demonstrate superior interpersonal written and oral skills in daily relations, negotiations, and reporting
Maintain complete and effective lines of communication with staff and Internal stakeholder
If you or someone you know (MoD/EoTD offers amazing referral fees) is interested please don't hesitate to send your resume directly julia.kourbatova@marketersondemand.com for immediate review.
Have a referral? Get paid up to $1,500 if they're hired!
Share in your network by selecting one of the social media buttons below!