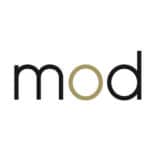 Marketers on Demand
Toronto – ON
Marketers on Demand is actively looking for a PowerPoint Presentation Designer, for a permanent role with a leader in the professional services sector.
Key Duties:
‒ Plan, design and prepare presentations based on pre-developed content
‒ Provide suggestions and creative ideas addressing strategic and conceptual
requirements consistent with the brand's visual identity and approved visual elements
‒ Ensure the delivery of high-quality and effective materials, including print handouts
‒ Contribute to the development of standard templates and visual tools to be used in presentation materials and related internal promotion and practical usage
‒ Manage relationships with internal clients, other designers and printers (vendors) as needed
Must Haves:
‒ Minimum one to three years of related PowerPoint design experience
– Bachelor's degree with an emphasis on design, photography, communication or business
‒ Creative, with an ability to translate concepts and ideas into impactful visual
representations, preferably in a business/.corporate context
‒ Post-secondary education in digital design is a plus
‒ Strong skills in Microsoft PowerPoint, Visio, Adobe Photoshop, Illustrator and Acrobat
‒ Comfortable working with the MS Office in a Windows / PC environment
Does this sound like you or someone you may know in your professional network? Then reach out to our Director of Talent Acquisition, Krystle Delaney for more information!
Have a referral? Get paid up to $1,500 if they're hired!
Share in your network by selecting one of the social media buttons below!