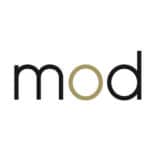 Marketers on Demand
Toronto – ON
MoD is currently recruiting for a Paid Search Manager for a top fortune 500 client of ours here in the GTA. Our client is a global leader within their field and due to rapid growth they are looking to add an experienced, forward thinking and out of the box thinker to join an already upbeat team.
A day in this role would consist of maximizing performance for paid search, SEO and metasearch. You will be responsible for managing and optimizing these campaigns and performances. In addition, you will be responsible for working with external vendors and inhouse teams to make proper recommendations and analyze successful campaigns and results.
The ideal candidate for this role will have 5+ years of experience in PPC campaigns, working with Google Adwords and Analytics, working with different tracking systems, SEO/SEM, optimization and more.
This is a great full-time permanent opportunity with a great overall compensation package. Also, this is a hybrid role which allows you to work both on-site and from home.
If interested, please apply directly or you can send your resume to mark.brosas@marketersondemand.com for immediate review.
Have a referral? Get paid up to $1,500 if they're hired!
Share in your network by selecting one of the social media buttons below!