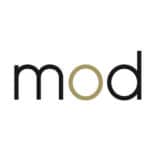 Marketers on Demand
Remote – Canada
MoD is on the hunt for a
Paid Media Specialist
for a
6-month contract with a Global company with a possibility for extension or permanent placement
! This is an exciting opportunity, REMOTE, where you would support the execution and day-to-day tasks in support of B2B & B2C demand generation activities. Competitive salary and growth opportunity!
Key Responsibilities:
Work on the planning of new paid lead gen activities (research, analysis, and assist in the development of campaign plans)
Communicate with various team members to coordinate delivery of campaign materials & reporting
Manage the schedule of campaigns to ensure the on-time delivery of materials, resources, & campaign timelines
Build and manage ad hoc digital marketing programs on Search & Social advertising platforms
Build experience with internal systems infrastructure (e.g. CRM, websites, etc.)
Key Skills:
1+ years experience in an account executive or marketing specialist role
Ability to create relationships with various stakeholders
Excellent communication, planning & decision-making skills
Complex program & change management experience
Ability to problem solve, multitask and prioritize while working independently to meet deadlines in a fast-paced environment
High level of reporting experience to demonstrate campaign effectiveness in terms of KPI's
You must be open to a 6 month contract with a possibility to extension or permanent.
Don't miss a challenging and rewarding opportunity or at least the best video interview ever! If you are interested or know of someone who might be (MoD offers an amazing referral fee) please contact linda.fernandes@marketersondemand.com aka "The VP of First Impressions & Recruitment".
Have a referral? Get paid up to $1,500 if they're hired!
Share in your network by selecting one of the social media buttons below!