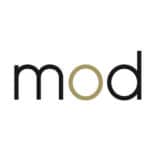 Toronto – ON
MoD is working with a strong reputable and respected client of ours and assisting them in finding a full-time Paid Ads Specialist Superstar! Our client is growing and looking to add to a great team by finding a passionate and knowledgeable marketer when it comes to managing ads across a number of platforms.

As a Paid Ads Specialist, you will be specializing on a variety of Google and Facebook platforms. This role will have you creating, managing, and optimizing ads while working within a fast-paced environment.

Key Responsibilities:
Account ownership
End-to-end campaign management
Strategic planning & execution
Client communication
Revenue growth
Identifying target audiences and segments
Overall day-to-day management of paid social media campaigns for Google and Facebook platforms and possibly other platforms in the near future
Monitor and report on campaign results
The ideal candidate for this role will have at least 3+ years of similar experience. In addition, must have hands-on experience with social media platforms (Facebook, Instagram, etc).

This is a full-time permanent role with great long term upside. In addition, this position is 100% remote. Competitive salary, benefits and vacation time offered.

If interested, please apply directly or reach out to mark.brosas@marketersondemand.com for more info.
Have a referral? Get paid up to $1,500 if they're hired!
Share in your network by selecting one of the social media buttons below!