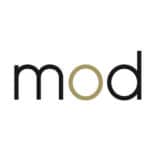 Toronto – ON
Marketers on Demand is actively searching for a Media Planner Buyer for one of our growing clients! In this role you will deliver targeted marketing messages and strategize the best media for product/brand exposure within budget.
This is a permanent hybrid opportunity located in Toronto.
Key Responsibilities:
• Support the media planning/buying process for various clients
• Negotiate contracts and rates with media owners
• Maintain strong relationships with media owners; ensure up-to-date on new developments and media trends
• Report key financial and team data to senior leadership
• Prepare media spend reports and plans for new business meetings and pitches
• Analyze and research the target audience's style, purchasing and media habits
Key Qualifications:
• Post-Secondary education; University graduate and/or advertising/marketing College degree preferred
• Over 3 years of experience with digital media required
• Prior experience working at a media agency a plus
• Ability to work well under pressure and multi-task in a fast-paced environment
• Ability to work collaboratively as well as independently
• Familiar with timelines, processes, and needs of the implementation of all media
Does this sound like you or someone you know in your professional network? Then reach out to our Talent Acquisition Specialist Julia.k@marketersondemand.com for more information.
Have a referral? Get paid up to $1,500 if they're hired!
Share in your network by selecting one of the social media buttons below!