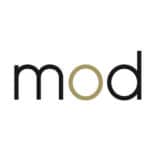 Marketers on Demand
Toronto – ON
We are looking for a Google expert in Media Buying!
We are searching for someone who has experience in creating, managing and optimizing Google Ads. This is something that excites you and that you enjoy doing!
Our ideal candidates has a University or College degree in Marketing, as well as possess an entrepreneurial or ecommerce background. You are someone who is tech savvy and very analytical.
Does this sound like you or someone you know in your professional network? If interested, please send your resume directly to mark.brosas@marketersondemand.com for immediate review.
Have a referral? Get paid up to $1,500 if they're hired!
Share in your network by selecting one of the social media buttons below!