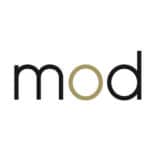 Marketers on Demand
Toronto – ON
MoD is working with a rapidly growing agency here in the GTA. We are assisting them in finding a full-time Marketing Technology Director who can help lead enterprise marketing tech implementation transformation projects. This role will have you in the drivers seat when it comes to using content and technology to connect with proper audiences and meet different business goals.
A day in this role will consist of:
– Working with a wide variety of digital platforms ranging from different CMS, automation tools and data platforms.
– Collaborating with mid to large clients and assisting them reach company objectives
– Keeping up with digital trends and using this data to help capitalize on results
– Creating and executing plans of marketing automation and digital platforms
– Working closely with in-house teams and resources such as analysts, specialists and more
The ideal candidate for this role will have 6+ years of similar experience in digital marketing with extensive knowledge of different platforms and emerging technologies. In addition, having hands-on experience with Salesforce Marketing Cloud is highly preferred.
If interested, please apply directly or reach out to MoD's President of Chaos marcie.pollack@marketersondemand.com with your most updated CV. Our client is looking to interview as soon as possible with every interview being done virtually. This role will strictly be a work from home position until health and safety protocols allow for on-site work.
Have a referral? Get paid up to $1,500 if they're hired!
Share in your network by selecting one of the social media buttons below!