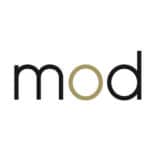 Marketers on Demand
Mississauga – ON
MoD is on the hunt for a Marketing Programs & Event Manager for a client of ours! We are looking for someone who has 3-5 years of similar marketing experience.
In this role you would be responsible for the leading, development, and administration related to specific programs & events. The Marketing Programs & Event Manager will manage vendor relationships, as well as assist in the coordination of promotional activity and execute when need be. You will create and administer the budget and ensure that all programs deliver a competitive advantage.
Lastly, as a key member, you will also support upper management in communicating their strategies through various communication channels.
Does this sound like you or someone you know in your professional network? Then reach out to our VP of Recruitment linda.fernandes@marketersondemand.com for more information!
Have a referral? Get paid up to $1,500 if they're hired!
Share in your network by selecting one of the social media buttons below!