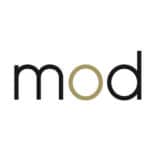 Marketers on Demand
New York City – NY
We're on the hunt for a new & exciting opportunity for a Marketing & PR Manager! You'll be responsible to attract both new clients and new employees as well as define and deliver their Marketing, PR and new business strategy in the Americas.
Key Responsibilities:
•Create and deliver strategic content campaigns and events to raise brand awareness
•Lead the development of their PR strategy; build their brand profile
•Build and maintain media contacts and identify suitable publication opportunities through media partnerships
•Identify speaking and judging opportunities to profile key stakeholders
•Create a regional content calendar to feed into a global content calendar, identifying key campaigns and events
•Create local case studies, managing the development of copy and assets for the global website and credentials
•Take responsibility for the quality and consistency of regional output
Key Skills:
•B2B marketing & PR experience or media relations role, in-house or agency
•Possess impressive examples of strong content generation and supporting creative campaigns
•Ability to build good relationships with key influencers, industry voices, media outlets and journalists
•Proven track record of creating content to help feed prospecting funnel
•Excellent writing and editing skills, with the ability to create compelling content
Does this sound like you or someone you know in your professional network? Then reach out to our President of Chaos, Marcie.Pollack@marketersondemand.com for more information!
Have a referral? Get paid up to $1,500 if they're hired!
Share in your network by selecting one of the social media buttons below!