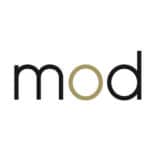 Marketers on Demand
Toronto – ON
Marketers on Demand is working with an industry leader and assisting them in finding an intelligent, hard working and eager Marketing Operations Coordinator to join our client's Marketing Operations team. This is an exciting 6 month (to start but could be extended) contract that allows you to work with a great team and projects.
A day in this role will consist of dealing with internal and external stakeholders through a wide range of methods which would include email and telephone. In addition, you would be responsible for managing data and conducting follow ups using MS Office programs such as Excel and Word. Also, you will be helping with the operations teams over strategies and special projects.
The ideal candidate for this role will have at least 2-3 years of similar experience in a corporate environment. In addition, strong skills and experience in Project Management and Microsoft Office (Excel and Word) are required. Also, must be detail oriented, able to multi-task, have great written and verbal communication and have the ability to follow polices and procedures.
If interested, please send your resume directly to MoD's mark.brosas@marketersondemand.com for immediate review. Please note, our client is looking to begin video interviews asap. MoD also offers great referral fees!
Have a referral? Get paid up to $1,500 if they're hired!
Share in your network by selecting one of the social media buttons below!