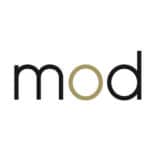 Marketers on Demand
Brampton – ON
Marketers on Demand is searching for a Marketing Operations Analyst to support our client's team with their insights & analysis. In this role you will use your strong analytical skills to recommend impactful change.
Key Responsibilities
Manage Trade Spend & CRM reporting for various departments
Support the marketing team with Pyramid BI category analytics
Create pricing framework documents in Excel; validate pricing inputs for review
Work closely with Marketing and Sales leads on major customer RFP's
Support the Marketing team's communication requirements for inventory management
University degree in a Business-related field
2-3 years of progressive data analysis experience
1-2 years of experience within a sales or marketing function
Strong analytical and problem solving skills
Financial acumen and an understanding of P&L drivers
Does this sound like you or someone you know in your professional network? Then reach out to our President of Chaos, marcie.pollack@marketersondemand.com for more information!
Have a referral? Get paid up to $1,500 if they're hired!
Share in your network by selecting one of the social media buttons below!