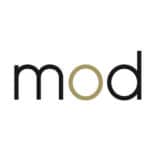 Marketers on Demand
Toronto – ON
Our client has an immediate need for a Marketing Manager that can focus on corporate brands. The Marketing Manager would be responsible for the strategy, development and execution of lead and demand generation programs that drive pipeline revenue in order to achieve regional targets across all customer segments and through all stages of the buyers' journey. You will be working with a team to help execute your marketing programs.

Reporting to the Director of Marketing, you will be working with the marketing team and external suppliers to drive and support integrated marketing campaigns & initiatives across multiple channels including: Digital advertising, Social media, email marketing automation and lead nurturing programs, content development and content syndication and creative.

The ideal candidate for this role will have:
2 – 5 years of related marketing experience, preferably B2B
Past experience with marketing automation software (Salesforce, Hubspot, Marketo, etc)
Excellent communications – written and verbal
Excellent time management skills
Ability to collaborate with a variety of team members, including those focusing on website management, analytics and content
If interested, please apply directly or reach out to mark.brosas@marketersondemand.com for immediate review. Please note, this is a hybrid role.
Have a referral? Get paid up to $1,500 if they're hired!
Share in your network by selecting one of the social media buttons below!