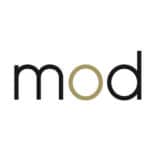 Marketers on Demand
Toronto – ON
MoD is currently on the search for a Marketing Manager for a growing client of ours. We are looking for a customer-centric marketer, who is a strong communicator, self-starter and can be trusted to get tasks completed correctly and in a timely manner.
You are someone who is excited about building and growing a brand as well as believe in offering great service. You will create persuasive content that connects with your audience and keep up with discovering new and innovative ways to reach your target market. In this role you will work independently, but also be a part of a team. You are the type to go the extra mile because you care about results.
Key Skills:
• Over 3 years of marketing experience developing content and running campaigns
• Completed a business, marketing or communications undergraduate degree
• Experience using marketing tools like a CRM and Google Analytics
• Can self-manage in a hybrid working environment
• Experience with Hubspot, Google or LinkedIn advertising (an asset)
Don't miss a challenging and rewarding opportunity! If you are interested, please contact marcie.pollack@marketersondemand.com our President of Chaos!
Have a referral? Get paid up to $1,500 if they're hired!
Share in your network by selecting one of the social media buttons below!