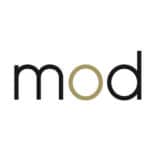 Marketers on Demand
Brampton – ON
MoD is currently looking for a Marketing Manager, Retail for our customer focused client. In this role you will be responsible for managing various product development projects from idea to launch.

KEY RESPONSIBILITIES:
Assist in driving the retail innovation pipeline plan
Responsible for understanding the P&L for value added projects
Build and communicate various digital marketing & social media strategy support
Bachelor's degree in business, marketing, communications, or a related field
Over 5 years work experience in marketing, advertising, or a related field
Over 2 years direct Retail channel marketing experience
Strong project management skills with exceptional written and verbal communication skills
Experience managing product development projects
Does this sound like you or someone you know in your professional network? Then reach out to our Director of Talent Acquisition mark.brosas@marketersondemand.com for more information!
Have a referral? Get paid up to $1,500 if they're hired!
Share in your network by selecting one of the social media buttons below!