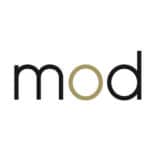 Marketers on Demand
Bolton – ON
MoD is searching for a highly creative, results-oriented Marketing Manager who has a passion for all things marketing and wants to create a Marketing Department in a growing Publicly Traded company! Who gets a chance to create a new Marketing Department?? You will in this role, as you will be responsible for all the strategic development and execution of all marketing, branding, and communication initiatives.
Key Responsibilities:
• Develop, plan and implement corporate marketing strategies across multiple channels and programs
• Collaborate with business leadership to create/implement initiatives that sustain employee engagement and talent acquisition
• Lead and implement initiatives and campaigns from strategy, development through to launch
• Identify leading and emerging channels to build engaging relationships with prospective and existing customers
• Create a strategic vision for marketing including corporate strategy development, oversight and direction to the corporate website and digital properties
• Your 10+ years of experience, and at least 3 years of leadership will have you leading and growing a marketing department!
• Managing the creative process, with a creative eye and keen attention to detail
• Lead projects through timelines, prioritization, budget management, and collaboration
• Design and manage marketing strategic plans and help leadership understand ROI trade-offs

Does this sound like you or someone you know in your professional network? Then reach out to our President of Chaos, Marcie.Pollack@marketersondemand.com for more information!
Have a referral? Get paid up to $1,500 if they're hired!
Share in your network by selecting one of the social media buttons below!