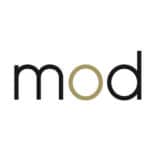 Marketers on Demand
Montreal – QC
We are searching for a Marketing Manager, Bilingual to lead and grow a current brand! The Marketing Manager will lead the strategy, implementation and execution of marketing and branding campaigns and work with the internal teams and external resources to promote the brand message. This is a permanent role with benefits located in Montreal.
The ideal candidate is a collaborative and creative marketer that is collaborative, and excellent project manager, and someone who loves to lead, strategize, track and execute an integrated marketing plan. The Marketing Manager is accountable for all the execution of the marketing plans and providing post analysis to better future campaigns. This will include brand, content, social and email campaigns.
This role has direct reports.

Must Haves:
4+ years of Marketing experience
Bachelor's degree in marketing, or related field
Team player, collaborative
Excellent English and French written and verbal communication skills
Exceptional project management skills with an importance on detail.
Must want to grow to the next level of their career
Don't miss a challenging and rewarding opportunity or at least the best video interview ever! If you are interested, please contact linda.fernandes@marketersondemand.com aka "The VP of First Impressions & Recruitment"
Have a referral? Get paid up to $1,500 if they're hired!
Share in your network by selecting one of the social media buttons below!