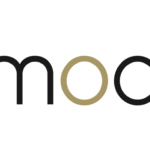 Marketers on Demand
Toronto – ON
Fabulous 1 year contract for our amazing GLOBAL B2B client as a Marketing Manager. You must have a minimum of 3 years B2B experience. You will be a key contact for all marketing programs within this portfolio from inception to execution. You will work with internal and external stakeholders to build and deliver the processes that ensures projects launch on time/budget. You are working with creative agencies to develop key marketing collateral for the customers and developing sales tools to enable the sales team to success!
You have experience working with large teams to gain knowledge, create solutions and being the Subject Matter expert in Marketing
Comfortable communicating and collaborating with executive sales, sales team, marketing and B2B customer teams
Customer focused problem solving , self motivated and solution oriented
Strong Project Management
Don't miss a challenging and rewarding opportunity or at least the best video interview ever! If you are interested, please contact linda.fernandes@marketersondemand.com
Have a referral? Get paid up to $1,500 if they're hired!
Share in your network by selecting one of the social media buttons below!