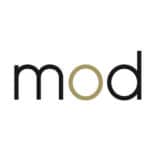 Marketers on Demand
Toronto – ON
MoD is on the hunt for a Marketing Manager for a 6-month contract with an exciting client! In this role, you will be a supporting member of the Global Marketing team.
Key Responsibilities:
•Strategic marketing planning, program management and execution
•Assist in implementing a variety of marketing and communications activities
•Effectively communicate campaign elements to internal and external audiences to build awareness and adoption for campaigns
•Assume ownership of the creative development of materials including thought leadership, digital materials (e.g. infographics) and other client facing materials
•Constantly improving the creative look and feel of marketing materials to refine the reader experience
Requirements:
Must be available for the 6 month contract beginning mid June.
5+ Years experience of related experience
Strong project management and detail oriented
Experience working with multiple stakeholders
Self motivated and can work independently
Don't miss a challenging and rewarding opportunity or at least the best video interview ever! If you are interested or know of someone who might be (MoD offers an amazing referral fee) please contact linda.fernandes@marketersondemand.com aka "The VP of First Impressions & Recruitment"
Have a referral? Get paid up to $1,500 if they're hired!
Share in your network by selecting one of the social media buttons below!