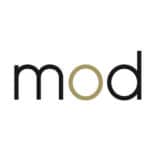 Marketers on Demand
Toronto – ON
Marketers on Demand is on the lookout for a Marketing Manager for a 4-month contract to help support the planning and lead the execution of targeted direct and digital marketing campaigns. This job begins immediately. This is a hybrid position in Toronto, ON.
Key Responsibilities:
Plan, develop and execute marketing programs to drive growth and deepen client relationships
Leverage targeted marketing vehicles (direct mail, email, digital,) to engage and motivate clients
Act as Project Manager to ensure successful end-to-end implementation of marketing initiative
Work collaboratively with team members and key stakeholders to drive business results
Manage campaign budgets, estimates, invoices and budget updates for all campaigns including the tracking and forecasting process
Key Skills:
Post-Secondary Education in Marketing, Communications or Advertising
Over 5 years of experience in direct and digital marketing disciplines (direct mail, email, online)
Proficiency in Microsoft Office (Word, Excel and PowerPoint), Adobe Acrobat
Experience sharing creative briefs, managing the creative process, with strong attention to detail
Ability to lead a project team through timelines, prioritization, budget management and collaboration
Don't miss a challenging and rewarding opportunity or at least the best video interview ever! If you are interested or know of someone who might be (MoD offers an amazing referral fee) please contact linda.fernandes@marketersondemand.com aka "The VP of First Impressions & Recruitment".
Have a referral? Get paid up to $1,500 if they're hired!
Share in your network by selecting one of the social media buttons below!