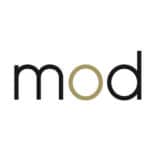 Marketers on Demand
Toronto – ON
Marketers on Demand is at it again! We are currently searching a Marketing Manager for short-term contract, 3 months, for a Toronto member association. In this role, you will be responsible for managing the development and implementation of integrated marketing and communications plans.

Key Responsibilities:
• Develop integrated, digital and user-focused marketing and communications campaigns
• Manage brand standards and messaging, and ensure they are met throughout production and execution phases
• Oversee the execution of plans through project management and ongoing communications
• Act as a strategic advisor with internal stakeholders; provide campaign recommendations
• Work with cross-functional teams and brief external agencies
• Track campaign KPIs with an understanding to optimize integrated digital campaigns
• Multi-task projects in a fast-paced, deadline-driven environment
• Work in MS Office, Monday.com and Marketing Cloud
• Help a team that needs your marketing expertise!

Don't miss a challenging and rewarding opportunity or at least the best video interview ever! If you are interested or know of someone who might be (MoD offers an amazing referral fee) please contact linda.fernandes@marketersondemand.com aka "The VP of First Impressions & Recruitment".
Have a referral? Get paid up to $1,500 if they're hired!
Share in your network by selecting one of the social media buttons below!