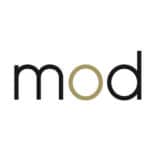 Marketers on Demand
Toronto – ON
Marketers on Demand is at it again! We are currently searching a Marketing Manager for short-term contract, 3 months, for a Toronto member association. In this role, you will be responsible for managing the development and implementation of integrated marketing and communications plans.

Key Responsibilities:
• Develop integrated, digital and user-focused marketing and communications campaigns
• Manage brand standards and messaging, and ensure they are met throughout production and execution phases
• Oversee the execution of plans through project management and ongoing communications
• Act as a strategic advisor with internal stakeholders; provide campaign recommendations
• Work with cross-functional teams and brief external agencies
• Track campaign KPIs with an understanding to optimize integrated digital campaigns
• Multi-task projects in a fast-paced, deadline-driven environment
• Work in MS Office, Monday.com and Marketing Cloud
• Help a team that needs your marketing expertise!

If interested, please apply directly or reach out to mark.brosas@marketersondemand.com for more info!
Have a referral? Get paid up to $1,500 if they're hired!
Share in your network by selecting one of the social media buttons below!