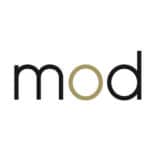 Toronto – ON
Marketers on Demand is actively searching for a Marketing Manager for a 12-month contract with our award-winning & fast-growing client! In this role you will be responsible for the development through to management of their digital and traditional marketing for their B2C and B2B marketing programs.
Key Responsibilities:
•Provide insight, direction and day-to-day support in the implementation of all marketing activities
•Work with internal stakeholders to develop and execute data-driven marketing plans to launch new programs; monitor the success
•Collaborate with the marketing team to provide data, marketing collateral and execute conversion campaigns
•Develop the annual marketing plan, marketing and promotions calendar, marketing budget and reporting requirements
•Coach & mentor the marketing team to optimize their strengths and professional development
Key Qualifications:
•Undergraduate degree in a related field such as business, marketing, or communications
•Over 3 years' experience in people management
•Over 4 years' experience planning integrated marketing campaigns (overall brand and product campaigns)
•Minimum 3 years' experience creating and managing a database-driven website and a thorough understanding of web analytics (UX & search engine optimization, content marketing, paid online advertising campaigns, A-B testing, landing pages)
•Experience developing annual plans, budgets and contingency plans to achieve targets
•Expertise in designing and implementing internal and external communication and PR strategies
Don't miss a challenging and rewarding opportunity or at least the best video interview ever! If you are interested, please contact mark.brosas@marketersondemand.com aka our Director of Talent Acquisition.
Have a referral? Get paid up to $1,500 if they're hired!
Share in your network by selecting one of the social media buttons below!