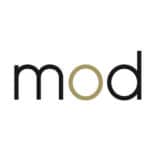 Marketers on Demand
Mississauga – ON
MoD is at it again! We are currently searching for a Marketing Director for one of our clients. This is an opportunity where you will be responsible for developing and implementing marketing, advertising and promotional strategies.
You are someone with a strong B2B marketing background, with a manager/doer mentality who has a solid track record of leading a team of marketing professionals.
Key Responsibilities:
• Identify, develop, and execute marketing and client communications strategies
• Develop and execute annual marketing plans, aligning goals/campaigns to business goals
• Manage marketing and client communications from planning through to implementation
• Develop marketing materials for both print and/or digital
• Develop external communications materials (press releases, speeches, briefings, and social media)
Key Skills:
• Degree in marketing, journalism, public relations, or communications
• Over 12-15 years' experience in a corporate role with global exposure
• Deep understanding of marketing, media & public relations, and client communications strategies and execution
• Experience developing strategic marketing plans and targeted campaigns
• Experience developing various marketing materials and client communications (print and digital)
Does this sound like you or someone you know in your professional network? Then reach out to our President of Chaos, marcie.pollack@marketersondemand.com for more information!
Have a referral? Get paid up to $1,500 if they're hired!
Share in your network by selecting one of the social media buttons below!