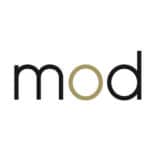 Marketers on Demand
Hamilton – ON
MoD is on the hunt for a Marketing Director for an 18-month contract.
In this role, you will be managing a team consisting of both Product Managers & Associate Product Managers. You are someone with a collaborative management style and can motivate, encourage and make an impact with your team.
You will oversee various divisions & product lines as well as promote and launch these products. You will create presentations for sales and assist them with launching products. You are someone who can command a presence, and have managed & lead a team including those who are manager level.
Does this sound like you or someone you know in your professional network? Then reach out to our President of Chaos, marcie.pollack@marketersondemand.com for more information!
Have a referral? Get paid up to $1,500 if they're hired!
Share in your network by selecting one of the social media buttons below!