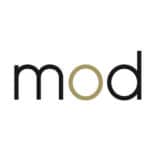 Marketers on Demand
Toronto – ON
Marketers on Demand is seeking a Marketing Coordinator to assist a team of Marketing Managers in a professional services firm in Toronto.
This is not an entry level role, this is an opportunity to work with top Marketers, build out their plans, new business pitches, coordinate and track progress and work with several internal clients. You will execute all marketing campaigns with the CRM Pardot and Salesforce to drive demand and leads.
The Marketing Coordinator would also be responsible for campaign measurement, optimization, A/B Testing, social media strategies, and work on events!
If you have 1+ years of working with a CRM (preferably Pardot or Salesforce) and have a passion for a career in marketing, we want to speak to you!
The company offers a competitive salary and career training and advancement!
Don't miss a challenging and rewarding opportunity or at least the best video interview ever! If you are interested or know of someone who might be (MoD offers an amazing referral fee) please contact linda.fernandes@marketersondemand.com aka "The VP of First Impressions & Recruitment"
Have a referral? Get paid up to $1,500 if they're hired!
Share in your network by selecting one of the social media buttons below!