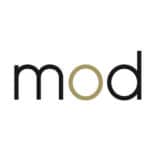 Marketers on Demand
Toronto – ON
Marketers on Demand has partnered with an industry leader to assist them in finding a career minded Marketing Coordinator to join an upbeat, cross functional and vibrant team!

This position offers a chance to work with a well known and extremely reputable company in the downtown core. They are known for working on some of the most innovative and out of the box campaigns.

Day to day responsibilities would include supporting digital and traditional marketing campaigns, calendar management, agency management, budgeting, assisting senior management, project coordination and much more!

The ideal candidate for this role will have at least 1-2 years of similar hands-on experience working on a variety on campaigns in either an agency or corporate setting. Also, the ideal candidate will have a diploma or degree in business, marketing or another relevant field.

This position is a full-time contract role with a great of extension and possible permanent status. If interested, please send your resume directly to MoD's mark.brosas@marketersondemand.com for immediate review. Please note, MoD offers solid referral fees as well!
Have a referral? Get paid up to $1,500 if they're hired!
Share in your network by selecting one of the social media buttons below!