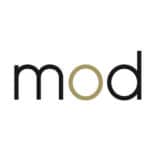 Marketers on Demand
Toronto – ON
Marketers on Demand is looking for an interpersonal and analytical coordinator for an 8-month contract. This is a great opportunity that can help build up your marketing & communications skills!

Key Responsibilities:
• Provide support in the planning, creation and execution of a full range of marketing strategies
• Conduct market research and analysis
• Create marketing collateral and communications
• Coordinate marketing campaigns
• Provide general marketing and public relations administrative support

Key Skills:
• University degree in marketing, communications, advertising, or related field
• Over two years in a dedicated marketing, communications or advertising role
• Basic knowledge of Microsoft Office suite (Word, Excel, PowerPoint)

Don't miss a challenging and rewarding opportunity or at least the best video interview ever! If you are interested, please contact linda.fernandes@marketersondemand.com aka "The VP of First Impressions & Recruitment".
Have a referral? Get paid up to $1,500 if they're hired!
Share in your network by selecting one of the social media buttons below!