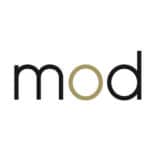 Marketers on Demand
Toronto – ON
MoD is on the hunt for a Marketing Communications Specialist for a 1-year contract for a client of ours. They require an experienced content writer for both online and print. You will be writing B2B digital marketing content, short form content, Ads, Blurbs, Social Media posts, etc.
Key Responsibilities:
•Research, write, and edit B2B digital marketing content to support demand generation, sales, and product marketing
•Apply SEO best practices to prepare content in short and long format (social media/blog posts, advertising copy, emails, web page copy, case studies, and white papers)
•Work cross-functionally in order to create well targeted and accurate content
•Stay on top of campaign performance
•Support the execution of digital marketing campaigns; drive qualified leads for the commercial team
Key Skills:
•2-4 years of B2B content creation experience
•Bachelor's Degree in Marketing, Journalism, English, Communications, or related field
•Experience in social media and SEO highly preferred
•Effective working remotely and in a close team environment
•Campaign marketing experience a plus
Don't miss a challenging and rewarding opportunity! If you are interested, please contact mark.brosas@marketersondemand.com.
Have a referral? Get paid up to $1,500 if they're hired!
Share in your network by selecting one of the social media buttons below!