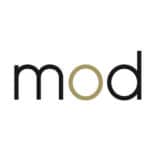 Marketers on Demand
Toronto – ON
MoD is looking for a Marketing Communications Coordinator for our client who values innovation & excellence! In this role you will have the responsibility of increasing their brand awareness and offerings through campaign execution and other activities.

Key Responsibilities:

• Coordinate the development, design & production of various print and digital marketing communications materials
• Lead project management for all internal marketing communications activities
• Manage the marketing communication calendar
• Lead the graphic design on small scale projects and involved in larger projects
• Manage all print production (in-house and with external suppliers)
• Manage social media feeds & content creation (Facebook and Instagram)
• Community college, university or equivalent in marketing communications or related program
• Over 3 years of relevant experience in Marketing or similar role
• Strong skills in MailChimp, Adobe InDesign, Photoshop, Hootsuite
• Photography and video editing experience an asset

Don't miss a challenging and rewarding opportunity or at least the best video interview ever! If you are interested, please contact Linda Fernandes aka "The VP of First Impressions & Recruitment".

On-site 4 days a week.
Have a referral? Get paid up to $1,500 if they're hired!
Share in your network by selecting one of the social media buttons below!