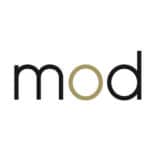 Mississauga – ON
MoD is looking for a Localization Specialist for a one-year contract with our global client! In this role, you will be responsible for the creation of user guides and managing the localization of various regulatory tools.
Key Responsibilities:
• Prepare and create technical documentation
• Ensure regulatory tools are delivered on time, with quality and are compliant
• Coordinate quality and timely delivery of translated tools
• Coordinate quality management with Group Companies/Distributors
• Review translation requests and assess need for additional information
• Ensure documents are regulatory compliant according to the relevant processes and current instructions
• Regular status updates on tickets and projects in charge
Key Qualifications:
• Specific training and know-how in technical documentation and localization
• Experience in marketing communications, technical documentation &/or project management
• MS Office, Adobe CS (InDesign, Illustrator)
• Strong project management and excellent communication skills are a must for this role
Don't miss a challenging and rewarding opportunity or at least the best video interview ever! If you are interested, please contact Linda.Fernandes@marketersondemand.com aka "The VP of First Impressions & Recruitment".
Have a referral? Get paid up to $1,500 if they're hired!
Share in your network by selecting one of the social media buttons below!