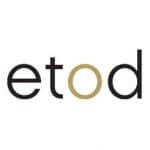 Executive Talent On Demand
Toronto – ON
EoTD is looking for a Junior Software Analyst for a 12 month contract to start in January 2022!
Key Responsibilities
Designs, codes, debugs, write test procedures and tests software code, chairs design reviews.
Reviews code, test procedures and test results
Analyses and implements correction for defect reports
Perform engineering testing in the field and investigates problems in the field.
Assists functional manager in providing training to the staff.
Contributes in co-engineering activities with the Systems Engineering team in order to ensure system-software consistency and the right refinement of software components and compliance with the software architecture.
Solves tasks in the best technical and timely manner. Looks for opportunities and make suggestions for improvements.
Key Qualifications

Minimum 1 year of relevant working experience; Relevant Academic Projects will be considered
Entry level analysis skills, able to diagnose issues based on field logs and correlate events to failures
Able to handle assignments within a small to medium scale software application
Knowledgeable of the software development processes
Able to quickly integrate with the team and work independently
Knowledge of software development environment (Microsoft Visual Studio, desktop simulator, target simulator etc.)
Does this sound like you or someone you know in your professional network?
Reach out to our VP of Recruitment for more information: linda.fernandes@marketersondemand.com

**Please ONLY apply if you have a Valid Work Permit, PR Status, or Canadian Citizenship. EToD / MoD does not provide any sponsorship for Work Permits or Immigration.**
Have a referral? Get paid up to $1,500 if they're hired!
Share in your network by selecting one of the social media buttons below!