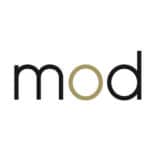 Marketers on Demand
Toronto – ON
MoD is currently looking for a Junior Digital Analyst for an incredible 12-month contract opportunity with a global client! We are searching for someone who has a passion for data-driven storytelling, strong communication skills and experience in quantitative analysis for digital marketing channels.
Key Responsibilities:
• Build dashboard for KPIs and frequent reporting for web & mobile properties
• Analyze data and deliver insights to senior analysts/analytics manager
• Transform raw data for analysis and data modelling
• Analyze A/B or multivariate tests and provide in-depth insights
• Work with multiple teams to build and automate dashboards
Key Skills:
• 1-2 years of experience in digital reporting and analytics
• Bachelor's degree in Business Analytics, Statistics, Economics, or a related quantitative field
• Understanding of digital & social media analytics tools and best practices
• Familiar with digital marketing strategies (i.e. SEO, paid search) and CRM
• Ability to effectively communicate insights to various stakeholders
• Ability to manage multiple deadlines and work efficiently in a fast-paced environment
Don't miss a challenging and rewarding opportunity! If you are interested, please contact marcie.pollack@marketersondemand.com our President of Chaos!
Have a referral? Get paid up to $1,500 if they're hired!
Share in your network by selecting one of the social media buttons below!