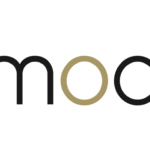 Marketers on Demand
Mississauga – ON
MoD is on the hunt for a Junior Copywriter who has experience writing copy for Social Media platforms & other digital channels. This is a permanent opportunity for an exciting, leading client of ours.
Key Responsibilities:
•Write original/creative copy for social media, email blasts, digital ads, website, blogs for various platforms.
•Ensure that copy embraces performance marketing tactics, properly edited and embraces the voice and tone of brand.
•Visit certain brand channels and review for comments, requests, insights across organic and paid and accurately respond.
•Report highlighting KPIS, engagement, and customer inquiries; engage with followers, and actively grow community.
Key Skills:
•Over 3 years of relevant work experience for consumer brand, brand-oriented agency and/or company
•Post-secondary Degree or Diploma in Journalism, English, Communications, Social Media or related field
•Experience writing effective Marketing messaging across channels
•Experience working on social channels – Facebook, LinkedIn, Pinterest
Does this sound like you or someone you know in your professional network? Then reach out to our President of Chaos, Marcie.Pollack@marketersondemand.com for more information!
Have a referral? Get paid up to $1,500 if they're hired!
Share in your network by selecting one of the social media buttons below!