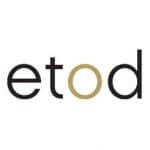 Executive Talent On Demand
Toronto – ON
Contract available for an IVVQ Specialist! The Integration Validation Verification Qualification Specialist (IVVQ) will work on a world leading client project. This is a short-term contract of 4 months.
As an IVVQ Specialist, you will participate in System Design to develop requirements that can be validated, perform tests both in-plant and at project sites as well as plan and estimate project V&V work. You will also be responsible to prepare test automation scripts.
Who are we looking for? Someone with…
• B.A.Sc in Electrical Engineering, Computer Engineering, Systems Engineering or equivalent
• Over 3 years' experience in testing of embedded real-time systems or equivalent software/hardware test experience
• Experience preparing Test Procedures in accordance with V&V test plans
• Computer literacy with special application software (problem tracking, requirement management and parsing software) and word processing, spreadsheet, and databases
• Testing experience within the rail or aviation space an asset
Does this sound like you or someone you know in your professional network? Then reach out to linda.fernandes@marketersondemand.com
Have a referral? Get paid up to $1,500 if they're hired!
Share in your network by selecting one of the social media buttons below!