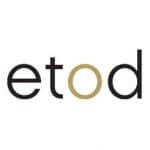 Executive Talent On Demand
Toronto – ON
MoD is looking for a ITV Specialist for a contract in the GTA area!
Role Overview:
ITV Specialist Participates in System Design to develop requirements that can be practically validated and defines the methods of validation. Prepares test plans, procedures and reports to validate specified requirements. Performs tests in-plant and at project sites in accordance with these test plans and procedures. Plans and estimates Project V&V work.
Key Requirements:
Performs analysis of system, subsystem and software requirements to define validation methods, and test cases
Participates in planning, including participation in the preparation of V&V test plans
Prepares Test Procedures in accordance with V&V test plans
Performs integration and test activities in-house
Prepares test reports which record the pass, fail status of planned tests and identify problems detected during the tests
Develops product knowledge through formal and informal training, OJT, and self-study
Prepares test automation scripts
Investigates test anomalies through analysis of data files, design documentation and interaction with development departments
Key Qualifications:
B.A.Sc in Electrical Engineering, Computer Engineering, Systems Engineering or equivalent
Experience in testing of embedded real time systems or equivalent software or hardware test experience is a significant asset
Computer literacy including word processing, spreadsheet, and databases is essential. Computer literacy using special application software such as problem tracking, requirement management and parsing software is a significant
Field experience in a rail transit installation, test or support environment or similar technology application is of significance.
Does this sound like you or someone you know in your professional network?
Reach out to our VP of Recruitment for more information: linda.fernandes@marketersondemand.com

Have a referral? Get paid up to $1,500 if they're hired!
**Please ONLY apply if you have a Valid Work Permit, PR Status, or Canadian Citizenship. EToD / MoD does not provide any sponsorship for Work Permits or Immigration.**
Have a referral? Get paid up to $1,500 if they're hired!
Share in your network by selecting one of the social media buttons below!