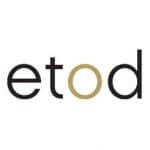 Executive Talent On Demand
Toronto – ON
We are searching for an amazing ITV Specialist (Integration, Testing, & Validation). The ITV Specialist prepares integration and test plans, procedures and reports to integrate, verify and validate the system. They will also perform integration and testing in-plant and at project sites in accordance with these test plans and procedures. In addition, they will prepare test automation scripts.

Overview:
Participates in the integration and test planning
Prepares Integration and Test Procedures in accordance with the plans
Prepares test automation scripts
Develops operational and stress / bust-it test scenarios
Performs integration activities in-house and at project sites to mitigate the key project acceptance and commissioning risks
Investigates integration anomalies through review of data files, design documentation and through interaction with the development teams
Participates in the analysis of the integration issues and follows up on the rectification of anomalies
Executes formal tests within the laboratory environment
Consistently recognises anomalous system behaviour and documents the behaviour into the problem tracking system
Conducts initial review of the test results through the observed system responses and the analysis of the collected data
Performs independent review of the test results
Communicates test observations and results in both oral and written media to superiors and other engineering staff
Prepares problem reports in the defect tracking system describing test failures and defects
Prepares integration and test reports which record the pass/ fail status of planned tests and identify problems detected during the tests
Acquires product knowledge through active participation in formal and on the job training, as well as self-study
Prepares trip reports upon completion of field assignments
Skills Required:
3 years relevant working experience
Knowledge of railway signaling techniques, including SelTrac CBTC (nice to have)
Experience in working within a team using Agile Methodologies
Experience in task planning, including estimation, performance tracking and reporting
Practical experience in using typical programs which are part of Microsoft Office Suite
Practical experience with requirements management and problems tracking tools (e.g. Jira, ClearQuest, Doors, etc.)
Knowledge of in-house and field integration methods and procedures
Good analysis skills, able to diagnose issues based on test logs and correlate events to failures
Knowledge of data communication systems
Knowledge of simulation systems
Knowledge of troubleshooting techniques
Experience in testing real time embedded mission critical systems
Knowledge of in-house and field testing techniques
Experience in developing scripts for test automation
Good knowledge of System Engineering principles, life cycle models and requirements analysis
Good knowledge of requirements compliance mapping
Good knowledge of software verification and validation processes
Professional Engineer license would be an asset
Does this sound like you or someone you know in your professional network?
Reach out to our Director of IT & Engineering for more information: ali.isaacs@executivetalentondemand.com

Have a referral? Get paid up to $1,500 if they're hired!
**Please ONLY apply if you have a Valid Work Permit, PR Status, or Canadian Citizenship. EToD / MoD does not provide any sponsorship for Work Permits or Immigration.**
Have a referral? Get paid up to $1,500 if they're hired!
Share in your network by selecting one of the social media buttons below!