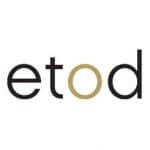 Executive Talent On Demand
Toronto – ON
EoTD is looking for an IT Assent Management Analyst for a 12 month project in the GTA!
Overview:
This position is responsible to provide analytical, operational and administrative support for the IT Asset Management Process. This include IT asset tracking for both hardware and software, compliance, lifecycle planning and costing activities. This position also assists with the central procurement activities related to acquiring IT assets.
Key Responsibilities:
Gather, analyze, capitalize and maintain knowledge and data on IT assets.
Manage the inventory of the IT assets deployed (internal and external)
Ensure the use of software is compatible with its T&Cs
Collect information for budgeting, software & hardware compliance & inventory, contract summaries, and cost comparisons.
Collaborate with both IT and non-IT stakeholders to ensure conformity with the company's Software Asset Management (SwAM) strategy for all IT assets. This includes existing assets and all new IT assets being deployed through the NORAM project portfolio
Optimize the use of IT assets throughout their life cycle
Key Qualifications:
Bachelor's degree
Service license experience
Adobe Acrobat
3+ years of IT asset management experience
Conventional knowledge of Information Technology hardware and software assets.
Excellent written and verbal communication skills
Proven researching ability
Excellent organizational skills, able to manage multiple priorities from multiple stakeholders.
Does this sound like you or someone you know in your professional network?
Reach out to our VP of Recruitment for more information: linda.fernandes@marketersondemand.com

Have a referral? Get paid up to $1,500 if they're hired!
**Please ONLY apply if you have a Valid Work Permit, PR Status, or Canadian Citizenship. EToD / MoD does not provide any sponsorship for Work Permits or Immigration.**
Have a referral? Get paid up to $1,500 if they're hired!
Share in your network by selecting one of the social media buttons below!