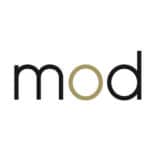 Marketers on Demand
Toronto – ON
MoD is on the hunt for an Internal Communications Manager (Leader) to join a B2B professional firm! In this role you will be responsible for developing & managing the firm's internal communications strategy as well as deliver guidance & support to the leadership team. This role has several direct reports.
Key Responsibilities:
• Manage a team of 5+ direct reports; assist in elevating their skillsets
• Support the management process of technologies needed for the execution of their Communications function
• Ensure the Internal content/writing & branding are consistent throughout the company
• Your strong communications and PR experience; media relations and content creation will bring value to the overall organization
• Lead the Internal Communications plans, writing and accountability of voice
Your experience within a B2B professional environment is an asset to the organization!
Don't miss a challenging and rewarding opportunity or at least the best video interview ever! If you are interested, please contact Linda.Fernandes@marketersondemand.com aka "The VP of First Impressions & Recruitment".
Have a referral? Get paid up to $1,500 if they're hired!
Share in your network by selecting one of the social media buttons below!