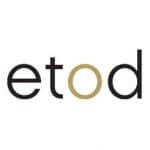 Executive Talent On Demand
Markham – ON
Marketers on Demand is searching for an Inside Sales Representative for a 6-month contract with a leading manufacturing client of ours!
This is a hybrid opportunity.
Key Responsibilities:
• Order Entry and Order Management
• Engage and follow up with customers to ensure their systems are updated
• Apply established pricing strategies to assure maximum benefits for the business
• Build customer satisfaction through outstanding relationships and communications.

Key Requirements:
• Bachelor's degree or diploma (or a high school diploma/GED with customer support experience)
• Additional experience working in field activities, Sales Support or Sales Force is preferred
• Working experience with ERP systems (Oracle, SAP)
• Ability to work in a fast paced, high stress environment with multiple simultaneous priorities
If you are interested, please contact julia.kourbatova@marketersondemand.com.
Have a referral? Get paid up to $1,500 if they're hired!
Share in your network by selecting one of the social media buttons below!