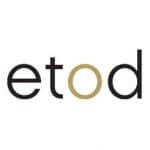 Executive Talent On Demand
Toronto – ON
We are currently searching for a Human Resources Coordinator for our client in the GTA!

Key Responsibilities:
The Human Resources Coordinator role provides first level support to employees, HR, managers and vendors with Human Resources needs
Complete Contingent hires in HRIS (Will train on Workday)
Initiate any business specific tasks required during onboarding process
Track and monitor probation completion
Ensure integrity and quality of data in the HRIS databases as well as in the Case Management System
Support payroll related items
Responds to employee queries via phone or email
Thoroughly document inquiries via case management tool to ensure required information is recorded accurately in accordance with policies and practices
Prepares various employee letters in a timely manner outside of HRIS workflow (LOE, Business Visitor letters, Post Employment letters, etc.)
Maintain knowledge of company and departmental policies and procedures.
Initiate notifications accordingly
Process HR invoices
Accountable for maintaining data records pertaining to employee record tracking in paper or electronic filing.
Key Skills:
Knowledge of HR practices either through post-secondary education, an HR professional designation, and/or work in HR
Experience with Workday
Experience in a customer service or shared services environment
Experienced/working knowledge of employment standards legislation and variances by US states is an asset

Have a referral? Get paid up to $1,500 if they're hired!
**Please ONLY apply if you have a Valid Work Permit, PR Status, or Canadian Citizenship. EToD / MoD does not provide any sponsorship for Work Permits or Immigration.**
Have a referral? Get paid up to $1,500 if they're hired!
Share in your network by selecting one of the social media buttons below!