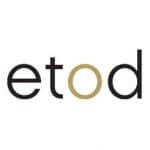 Executive Talent On Demand
Toronto – ON
Key Responsibilities
Maintains HRIS data records and workflow pertaining to employees
Audits HRIS data to ensure data integrity and takes necessary action in system
Audits contract end dates for employees and subcontractors and follows up with managers to confirm next steps and triggers required paperwork and ensures HRIS activities are completed accordingly.
Manages, tracks and monitors onboarding process
Tracks and monitors probation completion
Accountable for maintaining data records pertaining to employee record tracking in paper or electronic filing.
Assists with the preparation of materials for Recruitment activities and Career Fairs and conducts reference checks
Processes invoices and assists with annual budgeting
Generates standard HRIS reports as requested and assists in building analytics
Coordinates recognition award delivery
Responds to all employee queries related to HRIS, payroll, HR policy and process via the 1st Point HR phone line and email. Escalates accordingly to the subject matter experts.
Maintains knowledge of company and departmental policies and procedures.
Issues Immigration letters and packages in consultation with immigration lawyer
Co-ordinates Immigration and relocation process and interacts with Immigration consultants and Vendors on establishment of correct documentation, procedures and requirements for external hires.
Coordinates short term disability activities and pay actions, escalates accordingly
Coordinates employee leave of absence requests (maternity/parental, personal, unpaid etc.). Updates system accordingly and communicates with employees the steps required to take
Supports Thales' HR department with special projects, mass communications, and other duties as needed and assigned.
Key Skills
Strong customer service skills and the ability to work well and collaborate in team environment.
Demonstrates strong organizational and interpersonal communication skills.
Ability to handle complex and demanding situations tactfully when .
Highly organized with ability to prioritize duties during periods of high volume and meet deadlines in a fast paced environment.
Accurate data entry skills with attention to detail and follow through to resolution
Critical Thinking skills; able to identify escalation points
Strong time management skills (meeting SLAs)
Discretion to deal with personal and confidential information with sensitivity and tact
Have a referral? Get paid up to $1,500 if they're hired!
Share in your network by selecting one of the social media buttons below!