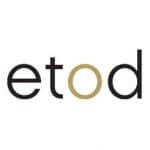 Executive Talent On Demand
Toronto – ON
EoTD is on a hunt for an HR Projects Analytics Specialist for a 12 month contract for an engineering client of ours!
Key Responsibilities:
Coordinate and complete project activities by clarifying project objectives, setting timelines, developing and organizing information, and fulfilling tasks/activities, as needed
Manage expectations, communicate project status and issues
Prepare reports as needed for projects
Support with change and communication related to the project.
Equip HR Project managers with status reports and progress on project timelines.
Generate standard HRIS reports as requested and assists in building analytics
Key Qualifications:
5+ years of related HR experience
HR Certificate completed or working towards it is an asset- preferred
CHRP or CHRL designation or working towards it is an asset – preferred
Must have a good understanding of Workday reporting and how to analyze data.
This is a hands on roll where you may take minutes for a meeting or assist with data projects
High level visability- working with key stake holders within the organization
Does this sound like you or someone you know in your professional network?
Reach out to our VP of Recruitment for more information: linda.fernandes@marketersondemand.com

**Please ONLY apply if you have a Valid Work Permit, PR Status, or Canadian Citizenship. EToD / MoD does not provide any sponsorship for Work Permits or Immigration.**
Have a referral? Get paid up to $1,500 if they're hired!
Share in your network by selecting one of the social media buttons below!