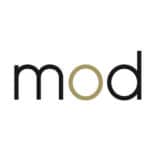 Marketers on Demand
Remote – Canada
MoD is currently searching for a Head of Marketing for an innovative growing client of ours. We are looking for someone to lead and develop the marketing team. Do you have experience with B2B Software or SaaS? Then this could be for you!
Key Responsibilities:
• Lead the overall marketing & email strategy and execution (user acquisition, retention, growth & brand awareness)
• Measure, analyze, assess & enhance marketing campaigns across various channels; optimize performance & cost on acquisition and retention
• Contribute to product enhancements by working with the product team
• Monitor competitors and suggest new ideas to help grow the business
Key Skills:
• Over 5 years experience as a SaaS product marketer
• Bachelor's degree in business, marketing, communications, or related field
• Experience working in a fast-moving, multi-tasking environment with numerous deadlines
• Subject Matter Expert in marketing and running a marketing team
• Proven marketing campaign planning experience
Does this sound like you or someone you know in your professional network? Then reach out to our President of Chaos, marcie.pollack@marketersondemand.com for more information!
Have a referral? Get paid up to $1,500 if they're hired!
Share in your network by selecting one of the social media buttons below!