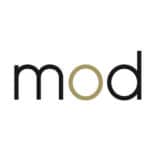 Marketers on Demand
Toronto – ON
MoD is on the hunt for a Head of Digital Commerce & Search. In this role you will be responsible for the performance and management of global B2C digital commerce channels, as well as B2B lead generation internationally.
Key responsibilities:
● Management of Revenue Generation & B2B Lead Generation functions
● Strategic & Tactical Planning & Execution
● Growth Roadmap Development
● Forecasting & Budget Management
● Management & KPI Reporting
● Recruitment
● Team Leadership & Coaching
● Managing execution in various key areas
Key Skills:
● Over 7 years' experience in digital and growth marketing role
● Bachelor's degree+ preferably in Digital Marketing, Communications or Marketing Analytics
● Up to date with latest trends / best practices in digital marketing
● Ability to work / coordinate across multiple countries internationally
● PPC & Google Adwords Expert
● Highly Data Driven and numerically proficient
● Fluency with relevant KPIs (i.e. CAC, LTV, AOV, CPM, CPA)
● Highly experienced with technology and search & analytics tools (i.e. Google Analytics, Mixpanel)
● Experience building dashboards (i.e.Google Data Studio, Tableau, Salesforce); solid technical understanding including HTML/JS/CSS
Does this sound like you or someone you know in your professional network? Then reach out to our President of Chaos, marcie.pollack@marketersondemand.com for more information!
Have a referral? Get paid up to $1,500 if they're hired!
Share in your network by selecting one of the social media buttons below!