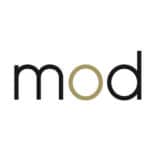 Marketers on Demand
Toronto – ON
MoD is on the hunt for a Head of DevOps for a leading client of ours! You have over 10 years of professional technical experience as well as over 3 years of technical management experience
In this role you will be responsible for service delivery as well as cloud & web systems reliability and scalability. This includes planning, configuration, development, testing and deployment of solutions. You will be accountable for all aspects of deployment and technical operations including performance, scheduling, risk management, internal and external communications, status reporting, and technical resource management (internal and partners).
The role requires someone with a mix of skills including team leadership and technical mentoring, solution and technical architecture, agile project management and process development.
Our ideal candidate will come from a software development background and will have extensive experience working with cloud systems. Throughout your career yoiu must have developed strong leadership skills and be able to coach, mentor and communicate effectively in order to build a productive team.
Don't miss a challenging and rewarding opportunity! If you are interested, please contact marcie.pollack@marketersondemand.com our President of Chaos!
Have a referral? Get paid up to $1,500 if they're hired!
Share in your network by selecting one of the social media buttons below!