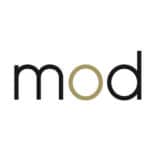 Toronto – ON
Marketers on Demand is currently looking for a Growth Marketing Manager for our leading client who prides themselves on delivering unique brand experiences! In this role, you will focus on optimizing their digital marketing campaigns and increasing their customer acquisition!
Key Responsibilities:
• Design and manage various paid campaigns through strategic planning and iterative testing
• Identify and execute opportunities for new customer growth
• Work collaboratively to create content briefs and ensure the timely delivery of marketing assets
• Improve conversion rates across the customer acquisition funnel through A/B testing and data-driven experimentation
• Evaluate and suggest new ad networks and platforms enhance a greater audience
Key Qualifications:
• Over 4 years of experience in digital marketing; a minimum of 2 years in DTC direct-to-consumer growth marketing or demand generation
• Strong ability in planning, improving, and scaling multi-million dollar paid digital ad campaigns with positive growth and ROAS
• Experience in optimizing paid search and social media campaigns for maximum impact
• Experience in running and analyzing A/B and multivariate test experiments to drive performance improvements
Does this sound like you or someone you know in your professional network? Then reach out to our Talent Acquisition Specialist Julia.k@marketersondemand.com for more information.
Have a referral? Get paid up to $1,500 if they're hired!
Share in your network by selecting one of the social media buttons below!