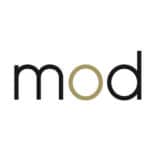 Marketers on Demand
Toronto – ON
MoD is on the hunt for a Group Director, Client Engagement to lead a portfolio of clients for a client of ours. You will lead a team focused on the planning and execution of data-driven marketing and digital messaging campaigns.
Key Responsibilities:
•Act as a trusted advisor with senior client stakeholders and internal partners
•Provide value-added communications and industry knowledge to clients and internal team members
•Own and manage revenue targets, projects and overall financials of the group
•Forecast revenue goals for your group
•Manage and oversee the development of proposals and SOWs
•Manage and oversee all client deliverables across the group
•Coach, develop, manage and train your team with development plans and improving their skills
•Own the annual account planning process and success metrics, etc. across your group of clients
Key Skills:
•Over 15 years of management level experience (agency, technology or consulting); vast experience in marketing, technology, software sales or communications
•Strong understanding of leading enterprise marketing technology and data platforms
•Strong understanding of an enterprise digital ecosystem and experience in digital transformation
•Experience representing your agency as an expert and speaking at industry events
•Proven success leading, coaching and developing teams
Does this sound like you or someone you know in your professional network? Then reach out to our President of Chaos, Marcie.Pollack@marketersondemand.com for more information!
Have a referral? Get paid up to $1,500 if they're hired!
Share in your network by selecting one of the social media buttons below!