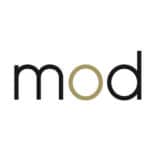 Marketers on Demand
Toronto – ON
MoD is searching for a Group Account Director for a client of ours in Toronto, ON. You are an accomplished senior marketer/client leader who is passionate about building a book of business and has experience in all areas of marketing such as integrated marketing, digital marketing, CRM/personalization, marketing analytics, and digital media, to name a few.
Key Responsibilities:
Actively growing one or more of their largest and highest potential accounts
Building deep, trusting relationships with their clients. Leading the development of creating direct, engaging messages and content that drive business results
Creating and managing account plans that reinforce their goal to proactively help lead clients to success
Leading the account team – acting as a mentor and coach for their Account Directors and Account Managers, serving as the senior voice of the client within the agency

Key Skills:
10 years of digital agency experience, ideally with a CRM focus
Strong understanding of Martech platforms: Salesforce, Adobe, Responsys
You have worked with large retailers (preferred)
Proven success leading, coaching and promoting team members

Does this sound like you or someone you know in your professional network? Then reach out to our President of Chaos, Marcie.Pollack@marketersondemand.com for more information!
Have a referral? Get paid up to $1,500 if they're hired!
Share in your network by selecting one of the social media buttons below!